Global Health and Fitness Center
Global Health and Fitness Gym and Aerobic Exercise Facility is the most fully equipped exercise facility in North East Ohio, offering both a full range of resistance exercise equipment and a wide variety of aerobics classes, which is why it has attracted such an array of competing amateur and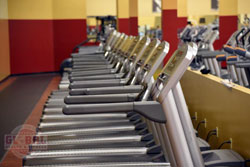 professional athletes [who train here everyday], as well as middle-aged people, and the silver sneakers group alike. If you take your fitness seriously there is no where else that you can get a better gym workout anywhere within a 100 miles, at least! Both from the equipment, and motivation, standpoint this is the place to be if you want legitimate fitness results.

Global Health and Fitness Gym Offers:
- 25,000 Sq. ft. exercise facility
- Over 20+ different aerobics room classes
- Over 250+ exercise machines [122 cardio machines, and 129 weight resistance machines + freeweights]
- Duplicates of nearly every piece of equipment!
- Large dedicated freeweights room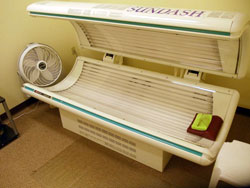 - Spacious locker rooms with private showers
- Tanning beds
- Deep tissue massage [Call 1-330-647-8416 to schedule your massage appointment]
- Personal training services

We have a staff of professional fitness experts to help guide you through your workouts, if you would like to treat yourself to a personal training session. Call 1-330-372-3601 to become a member, and talk to a personal trainer today.
Upcoming Classes
Current Specials
Refer a friend and get one month
It's that simple. If a friend joins that you refer, you will be compensated with one free month!
Guest Passes
Find our GUEST PASS ad on Facebook, print it or show it on your phone to a representative, and receive your complementary pass!
Summer Discount Specials!
Ask a representative today about our Summer Discount Specials. Available to both existing and new members!
Typical Excuses for Not Joining a Gym:
"I don't know what to do"
We have a staff of friendly professional personal trainers to help you get through a gym workout, safely and effectively. So you don't have to be an fitness expert, just show up and ask for assistance.
"I can't workout because I've got chronic back, and knee, pain"
Often the best therapy for pain is low impact exercise, and good circulation, while remaining inactive is actually worse for you than going to the gym is.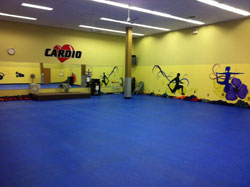 "I don't like to lift weights"
That's why we have a diverse line-up of aerobics class, flexibility, and dynamic movement classes to choose from including: Pilates, Tai-Chi, Bootcamp, Stretching, Kick Mix, Yoga, Zumba, Balance, Physio-Ball, H.I.T. Training, Kettle Bell, Spinning, and Silver Sneakers.
"I gotta watch the kids"
That's why we offer free babysitting in our gym nursery [while other gyms and fitness centers either don't have this service, or charge you an arm and a leg for it], included with every membership at no extra cost!
Call 1-330-372-3601 to get your fitness success story started today!